241Passport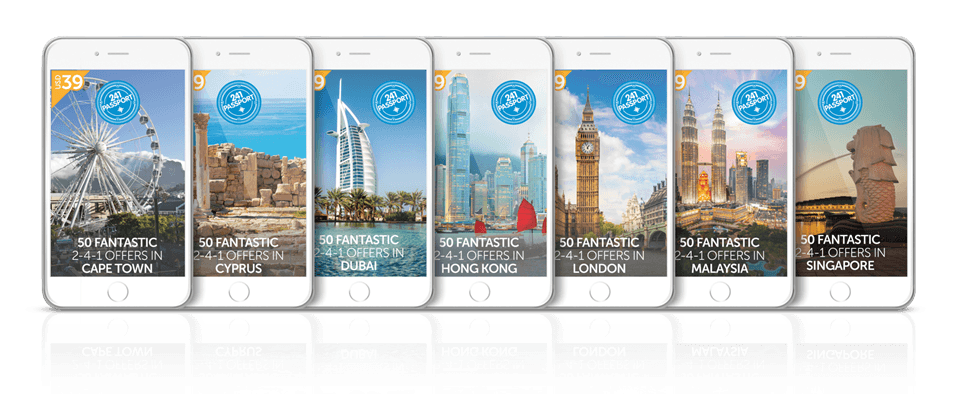 241Passport is a fantastic tourist App offering unbeatable Buy One Get One Free offers for restaurants, attractions, activities, spas and more in seven popular holiday destinations - Cape Town, Cyprus, Dubai, Hong Kong, London, Malaysia and Singapore.
241Passport differs to the Entertainer as it's specifically designed with travel in mind.
241Passport works both online and offline, so you don't need a data package.
50 amazing 2-4-1 offers
25 of the best tourist attractions and restaurants
Average savings of up to USD 2,300!
The offers have been handpicked for the best mix of holiday venues in each destination and will save you thousands of dollars on your holiday activities.
Check out the link below for the latest updates and new destinations we'll be launching throughout the year.